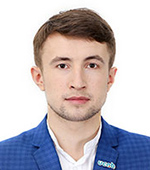 Last year Ukraine exported a record 2.9 million live roses at the average price of USD 0.4 per piece. It is all cut flowers that Ukraine sold at foreign markets last year. Is it much or a little?
When comparing with the Ukrainian import, this amount seems insignificant. In 2016 95.3 million flowers were imported to Ukraine. It is mainly cloves - 25.1 million pieces, roses - 24.4 million pieces, chrysanthemums - 23.6 million pieces, tulips - 21.5 million pieces. It is interesting that the volume of supplies to Ukraine were the lowest since 2009: in 2015 - 76.4 million pieces and in 2016 - 95.3 million pieces. Within 2010-2014 import exceeded 120 million pieces annually. Falling of actual incomes of population constitutes a reason for reduction of imported flowers. If we compare the dynamics of flowers import and actual incomes, we can say that they are closely interrelated. Reduction of price per piece justifies it: if in 2010-2014 the price per imported flower was USD 0.26-0.57, in 2015-2016 it was USD 0.06-0.08. Flowers of lower quality started to be purchased. Buying of cheaper flowers is a forced step since a consumer is unable to pay the previous price and, as a result, begins to reduce its purchases.
The Netherlands was the main supplier of flowers to Ukraine in 2016 with a share of 45% of all imported supplies. Almost 100% tulips and chrysanthemums as well as 15% of roses imported to Ukraine grew on the fields of the European countries. The share of Turkey's import last year was 25% (81% of cloves were imported from this country as well), Ecuador's share - 15% (43% of roses were imported from this country). In 2016 Ukraine also bought 9% of flowers from Ethiopia and 6% - from Colombia.
Considering the global trade, we can distinguish three main regions specialized in growing and selling flowers.
The Netherlands is undoubtedly the first one. The area of this country is 41.5 thous. km2 (for comparison, the area of Kyiv region is 28.1 thous. km2). The Netherlands supply 45% of flowers to the global market amounting to USD 4-4.5 billion. The annual export of cut roses from the Netherlands is approximately 2.5 billion pieces (35% of the world export), 0.7-0.9 billion live chrysanthemums (41% of the world trade). But the tulips from the Netherlands remain to be a leader of flower plantations over the past 400 years. This country is mainly associated with the colorful tulip fields. Every year from 2 to 4 billion live tulips are sold at the flower auctions of this country or 7 out of 10 tulips sold in the world. Tulips were brought to the Netherlands by merchants from Istanbul in the XVI century.
The second largest region in the world in terms of live flowers export is Central America, namely Colombia and Ecuador with their shares of 15% and 10% respectively. Every year, these two countries sell in total from 2 to 2.5 billion live roses (about 30% of the world export supplies), and 0.4-0.5 billion chrysanthemums (28% of the world export).
The two African countries, Ethiopia and Kenya, situated in Eastern Africa constitute the third major region of production and export of flowers. The share of each country in 2015 amounted to 8% of the world supplies. About a third of the total world export of roses (34%) accrues to these countries.
European countries are the world's largest importers of fresh flowers, total import of EU-28 is more than 57% of the world one (Germany - 15%, the Netherlands and the UK - 13% each, France - 5%). Approximately 16% of flowers are imported by the USA, 6% - by Russia and 4% by Japan. All flowers imported by the Netherlands are later re-exported by means of flower auctions.
Therefore, 86% of the world supplies are exported by 5 countries and 72% of live flowers are imported by 7 countries. Ukraine's share at this market is minor, i.e. export and import do not exceed 1%.