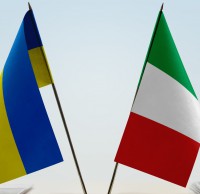 The Association 'Ukrainian Agribusiness Club' has signed a memorandum of cooperation with the Chamber of Commerce and Industry of Italy in Ukraine.
According to the document, a cooperation is intended: on the one hand to promote cultural, economic and social relations between Ukraine and Italy, and on the other - to facilitate development of Ukraine by virtue of enhancement and promotion of environmentally sustainable solutions to the productive systems for agriculture.
It is worth noting that the CCIPU and UCAB have already had experience of cooperation for many years on various projects, including participation in FORECH 2018 in Kyiv, and from the very beginning it was reported about the necessity of constant exchange of information as well as development of mutual opportunities. The organisations are ready to combine all resources and developments in order to create joint projects!