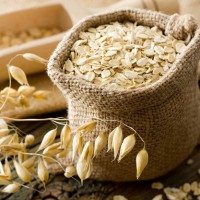 Over the past 10 years, Ukraine's share on the international oats market has increased from 0.6% in 2007 to 1.5% in 2016 - the total world trade amounted 2.9 mln tons. Thus, Ukraine's exports increased from 16, 5 thous. tons in 2007 to 42 thous. tons in 2016.
Our country has significant potential both for expanding the exports of this crop and increasing the geography of its supplies. Last year, the average sale price of oats from Ukraine amounted USD 168 per ton, while the main exporting countries sell at USD 193-236 per ton.
Currently, the main exporters on the world oats market are Canada, which holds a share of 59%, Finland - 10% and Sweden - 8%. The main importers of this type of grain are the USA with a share of 48%, Germany - 15% and China - 6%.