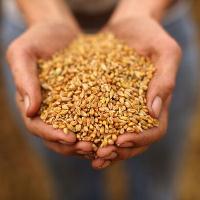 According to the USDA report in June, in 2018/2019 MY Egypt (12,5 mln tons) and Indonesia (12,5 mln tons) will be the world's largest importers of wheat and the global trade volumes of this crop will be record-breaking and are estimated at 186,7 mln tons. The main impetus for the growth of grain consumption in these countries was the growth of the population, increase in the share of feed consumption and active urbanization.
Current weather problems in major producer countries and high demand from importers will be key factors in price support. USDA analysts are currently forecasting a reduction in global wheat production in 2018/2019 MY to 744,7 mln tons, that is by 13,5 mln tons less than last year's figure. The world's final wheat storage will also reduce to 266,1 mln tons, that is 6,2 million tons less than last year's figure (272,4 million tons). Along with this, world wheat consumption in 2018/2019 MY will increase by 750,8 mln tons (+7,8 mln tons) in comparison with the previous year. Wheat consumption is revised upwards mainly due to countries such as China, Egypt and India. Worthy of note is the fact that Russia will reduce wheat consumption by 5,5 mln tons compared to the previous year to 39,5 mln tons due to a significant decline in production due to adverse weather conditions.
Olga Kharabara, analyst of agricultural markets of the Association «Ukrainian Agribusiness Club» notes that this year, despite the unfavorable conditions in most of the world's producing countries, Ukraine will have all the chances of harvesting wheat at the level of last year, because rains that have fallen during last week throughout Ukraine will help offset the necessary moisture deficit that was observed on the eve.