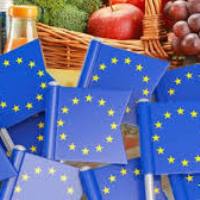 According to the calculations of Association 'UCAB', additional income due to the increase of quotas for duty-free export of agricultural products to the EU countries may amount to approximately USD 165 mln. The highest incomes will be received on group of cereals and products of their processing.
On 28 June, EU member states formally approved the arrangements with the European Parliament on the expansion of new trade preferences for Ukrainian agricultural producers in 8 groups of goods such as: honey, crops, processed tomatoes, grape juice, oats, wheat, corn and barley. These preferences will be set up for three years from the date of their adoption. The European Parliament and the Council of Europe now have to adopt the amended version of text by the end of July. The decision will be in operation by the end of September.
'Such increase in quotas on value-added products, such as processed tomatoes and crops, will stimulate the export of industrial products and allow Ukraine to avoid of the status of 'primary products exporter'. This is a great opportunity for Ukrainian producers to increase volumes of supplies to Europe, since the quotas for these products are closed in the first half of every year and the volumes of production allow to continue and increase exports', said Daria Grytsenko, analyst of agricultural markets of the Association "Ukrainian Agribusiness Club".
Name

Available quotas 2017,t

Additional amount of quotas, t

Average cost,

USD/t*

Additional income,

thous. USD

Natural honey

5 200

2 500

1 674,2

4 185,6

Groats and flour

6 600

7 800

397,4

3 099,4

Processed tomatoes

10 000

3 000

827,9

2 483,8

Grape juice

12 000

500

873,8

436,9

Oats

4 000

4 000

169,9

679,8

Wheat

960 000

65 000

160,4

10 426,6

Corn

450 000

625 000

153,7

96 031,5

Barley

270 000

325 000

146,5

47 607,9

Total

164 951