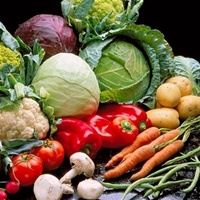 Since October 22, 2014, ban on crop production imported from Ukraine has entered into force in the Russian Federation. Whereas in the past restrictions used to be imposed on such plant products as onion, potatoe, sunflower seeds, soybeans and meal, currently Ukraine can not export to the Russian Federation the total list of goods included in the list of regulated products with high phytosanitary risk (complete products list can be found according to the reference). Thus, the Ukrainian exporters would suffer additional financial losses in the amount of US $57,5 million till the end of 2014 as a result of embargo on this products list. For the calendar year, the total amount of losses on this list could reach US $300 million.
Historically, the Russian Federation was rather important foreign counterpart for Ukraine, that had been boosted by both socio-cultural proximity of peoples and territorial location of these states. 11,4% of exports of all food products produced in Ukraine during 2013 was received by the Northern neighbor.
It is noteworthy that the role of the Russian Federation in Ukrainian export of crop production was minor, however, its market occurred to be the main one for several kinds of products, which include apricots, cherries and sweet cherries, peaches (including nectarines), plums and sloes (the value of exports to the Russian Federation last year reached US $4,0 million), cucumbers, gherkins (US $10,9 million), apples, pears and quince (US $3,4 million). Exports of these products to the Russian Federation amounted to 90-100% of sales at foreign markets. From 80 to 90% of exports were supplied to the Russian market of tomatoes (the value of exports to the Russian Federation last year reached US $23,0 million) and carrots, turnips, red beets, sweet root, radish, celery and similar edible roots (US $3,2 million). Also, more than 50% of the following products were supplied to the Russian Federation: flour from grain of other cereal crops except wheat or mixture of wheat and rye (US $2,6 million), cabbage, cauliflower, broccoli, kale, collard (US $1,6 million) etc.
"Ukrainian enterprises, which exported their products to the Russian Federation, have long ago understood the need to diversify their distribution area, since Russia has ceased to be a reliable partner. Consequently, it is not a very big problem for the region, but growers of products with limited opportunities of export diversification may suffer losses, "- resumed coordinator of microeconomic research from the agency "Agrisurvey" Vitaly Cordish.
"As It was reported, the Ministry of Economic Development and Trade would respond to such acts of the Russian Federation and apply the WTO, but according to the practical experience consideration of such cases takes about 1,5 years, so it should not put trust to fast solution of this issue. Also, unfortunately, losses from such kind of activities are not reimbursed,"- said expert of agricultural markets from the Association "Ukrainian Agribusiness Club" (UCAB) Igor Ostapchuk.
Association "Ukrainian Agribusiness Club"
3 floor, 146 Zhylianska Str.
01032 Kyiv, Ukraine
Phone/Fax: +380 44 2362097/79
Tetyana Kotyk
The Association "Ukrainian Agribusiness Club" (UCAB) www.ucab.ua was founded in 2007 to protect the economic and professional interests of players of agribusiness in Ukraine. UCAB is a unique platform in Ukraine for establishing business contacts between the leaders of agribusiness, improvement their work and dialogue with the government. UCAB actively supports Ukrainian producers in establishing and maintaining international business relations. The Association consists of the largest producers and processors of agricultural products in Ukraine.