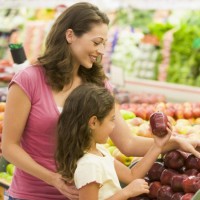 Agricultural industry associations applied to the Committee on Agrarian Policy and Land Relations with a request within the shortest possible time to make proposals and amendments to the bill (0906) on safety and quality of food and feed products, animal health and welfare, and to support its submission to voting in the Verkhovna Rada.
The same request was submitted to the members of parliament by Head of the EU Delegation to Ukraine, Hugh Mingarelli.
The bill creates an effective tool to provide the state guarantees for Ukraine's trading partners and is long-awaited by the competent authorities of countries - potential and existing trading partners. The document has been developed with the participation of experts from the European Union and harmonized with the basic European legislation in this area - Regulation (EC) No.854/2004, No.882/2004, No.669/2009, Council Directive No.97/78/EC.
Adoption of the bill will enable to prove that the Ukrainian veterinary service system, the level of state control of animal health and welfare may be predictable, safe and high quality constituting a guarantee and basic prerequisite for further export of the Ukrainian livestock products to the markets not only in the EU, but other countries in the world.
The application was signed by Association 'Ukrainian Agribusiness Club', PU 'Agrarian Union of Ukraine', Association of Farmers and Private Land Owners of Ukraine, PU 'All-Ukrainian Agrarian Council', National Association of Sugar Producers of Ukraine 'Ukrtsukor', UPO 'Ukrainian Agrarian Confederation', Association of Milk Producers of Ukraine, Association of Pig Breeders of Ukraine, Association 'Union of Poultry Breeders of Ukraine', Corporation 'Tvarynprom', Association of Specialists of Veterinary Medicine of Ukraine, PU 'Sheep and Goat Production of Ukraine'.