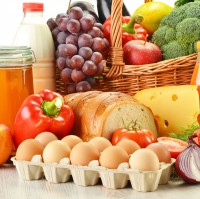 In January-October 2020 export of agricultural products amounted to USD 17.6 billion, which is 1.7% less than the same period last year.

Meanwhile, import of agricultural products has continued to grow. Thus, in the first ten months of 2020 it amounted to almost USD 5.1 billion, which is 14.4% more than in January-October last year.

'The foreign trade balance of agricultural products amounted to USD 12.5 billion, which is almost USD 1 billion less than in the same period last year. This 7% decrease in the trade balance in comparison with the previous year resulted from relatively low prices for grain, oilseeds and products of its processing in the first half of the year as well as the lower harvest in 2020', explains Ivan Kolodiazhnyi, the UCAB Analyst.

In the commodity composition of export, three leaders remain unchanged. Supplies of the following products increased the most: sunflower oil - by USD 703.8 million (+ 21%), wheat - by USD 173.4 million (+ 6%) and barley - by USD 161.7 million (+ 37%).

Instead, supplies of the following products decreased: corn – by USD 482.2 million (-12%), soybeans - by USD 415 million (-48%) and rapeseed – by USD 337 million (-29%).

Ukraine continues to increase import of cheese - by USD 87.6 million (2.1 times), tobacco - by USD 59.6 million (+ 40%) and feed products - by USD 40.1 million (+ 23%). At the same time, there has been decline in import of sunflower seeds - by USD 21.1 million (-11%), corn - by USD 17 million (-16%) and frozen fish - by USD 10.9 million (-4%).