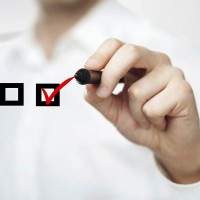 The pace of quotas closing for garlic, livestock production accelerated but the pace of quotas using on barley and sugar slowed down.
As of September 13, quotas on honey, malt and wheat gluten, processed tomatoes, grape and apple juices, cereals (corn and wheat) and butter have also been used. The breakthrough took place in the export of starch. If last year the quota on processed starch wasn't used and on starch was closed only by 68%, then this year the quotas were closed by 99% and 85% respectively.
At the same time, there is a slowdown in the pace of quotas closing on sugar and glucose syrups. Last year, by mid-September, the quota for free-duty sugar exports had already been closed and the use of quota for glucose syrups was 60%, whereas only 12% of sugar quotas and 11% of syrups were used in this year. A similar situation is observed with barley. Last year, the quota was chosen in July and at present 14% of the basic quota and 23% of the additional one are used.
In comparison with 2017, the situation with the supplies of garlic within the limits of quotas has changed. Today almost 50% of the volumes are used while for the whole previous year only 33% were closed.
Ukraine has increased supplies of livestock products, namely poultry meat, eggs and dairy products. Thus, the additional quota for poultry meat is currently closed by almost 60%, while last year - by only 26%. The using of additional quota for eggs began, which has not been used at all for all previous years. The quota for dairy products is currently closed by 15%, and only 4% was used for the same date last year.
In addition: From October 2017 and from January 2018, 8 additional quotas on duty-free exports to the EU for honey, groats and flour, processed tomatoes, grape and apple juice, cereals (oats, wheat, corn and barley) become operative. Among them, as of September 2018, 5 duty-free quotas for honey, groats and flour, processed tomatoes, wheat and corn have been closed.