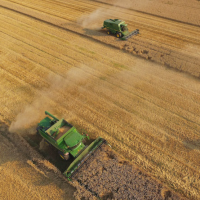 Over the past few months, a team of experts from the Center for Economic Recovery and EasyBusiness, in partnership with UCAB, has conducted a comprehensive study of the impact of a full-scale war on the Ukrainian agricultural sector.

Experts tried to answer the questions:
Why has the cost of logistics increased for farmers and how does this affect the activities of agricultural producers?
What other issues are troubling the sector at the moment?
How much will the volume of agricultural production decrease in 2023 and how will this affect the macroeconomic situation in Ukraine?
How will problems in the Ukrainian agricultural sector affect global food security?
What can the Government and international partners do to improve the situation?
The results of the study can be found at the link: https://bit.ly/3vZfrxK