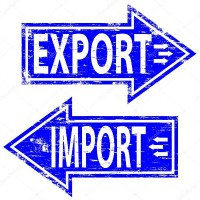 According to the State Fiscal Service, exports of agro-food products from Ukraine in January-April 2018, compared to the same period in 2017, decreased by 1,6% and totalled USD 5,929 mln.
Sunflower oil exports declined the most - by USD 132.5 mln. The major reason for this was the decrease in supplies to China and Spain. The exports of sugar decreased by USD 85,4 mln. In contrast, the supplies of butter and poultry meat increased by USD 32 mln and USD 26 mln, respectively.
Total exports of goods from Ukraine for the first four months increased by 12,7% or USD 1,75 bln and amounted to USD 15,5 bln. At the same time, the share of exports of agricultural products in the overall structure of Ukraine's export decreased from 44% in 2017 to 38,4% in the current period.